We all know that Tony LaRussa quote about the Brewers pitching Pujols up and in (and inadvertently hitting him once), but here it is again:
"They almost got him yesterday too. There's nothing intentional about it. But they throw the ball in here… Do you know how many bones there are in the hand? Do you know how many bones there are in the face? That's where those pitches are… The ball up and in is a dangerous pitch."
Mr. LaRussa seems to believe that the Brewers pitch Albert Pujols differently, more dangerously, than other teams. You know, all the pitches the Brewers throw up and in at Pujols…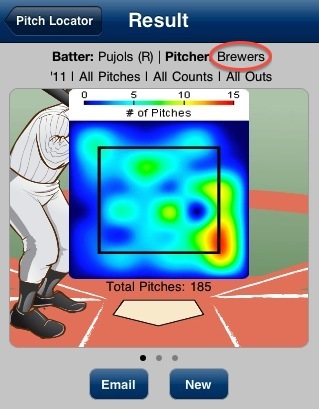 …all 6 or 7 of them, which compared to all pitchers in baseball…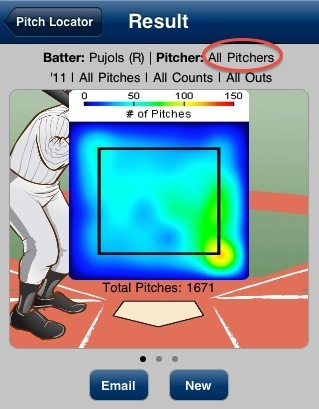 …is more or less at the same rate which, you know, is unfair because the Cardinals would never throw pitches at Ryan Braun chest high and inside, or at his back a few times in a row.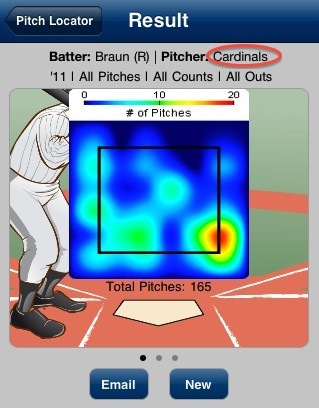 All screen shots taken from the Bill James Baseball IQ app, available in the Apple App Store.