Travis's Mailbag is a feature that runs on an occasional basis whenever Travis feels like doing one. If you have a question for Travis's Mailbag, keep it to yourself, I'll tell you when I'm looking for question, ya jabroni. If you have a better name for the mailbag than Travis's Mailbag, please tell me what it is by using online communication tools.
Is the Justin Verlander-Kate Upton combo the best MLB power couple since DiMaggio-Monroe? At least the best since Derek Jeter and Mariah Carey? – Young Miles (@Long_Live_Miles)
I'm just going to say "yeah, probably," to this, because I'm finishing this up at work, and I know exactly what's going to happen to me if I google "baseball wives and girlfriends" here — I'm gonna get my ass canned. DiMarilyn is obviously stronger than Verlupton, and I think I'd have to give the nod to Jeets-Carey over Kate and Justin as well — both of them were at the top of the heap in their respective arenas at the time, while Mr. Verlander has sort of fallen off the marquee. However, I've got the next baseball power couple that's going to really blow your minds, so have a seat and take off your socks because if you don't, I'm about to knock those babies right off.
If you're here, you probably know about me, and if that's the case, you certainly know that Taylor Swift is very recently single after splitting from Calvin Harris this week. And, well,
Baseball card facts are the best facts. pic.twitter.com/yjHy7tN6tY

— Michael Clair (@clairbearattack) June 2, 2016
Now, there are a couple issues with this dream pairing. The first is that Clayton Kershaw is happily married to his wife, Ellen, whom he married in 2010. Ellen would probably not like it if Clayton was dating someone else, even if it was someone as terrific as Taylor. So, we'll have to talk Ellen about it. Maybe she's game! I don't know. Clayton also has a one-year-old daughter, Cali, and children from previous relationships can always complicate new ones. Look, no one ever said love was easy. In fact, Taylor has built her entire career around pointing out that is it actually hard and bad.
Eh, you know what? This is probably not going to work. Clayton seems like a decent guy, and not at all the type to leave his wife for a pop star. Instead, I think the best alternative would probably be for Taylor to date me, famous online blogger Travis Sarandos. Please use the hashtag #TayAndTrav2016 to spread awareness about this important issue.
Do you think Josh Hader will see a few starts in September in the bigs, before that, or not at all this year? It's been quite a while since the Brewers have had a lefty starter and his results in Double-A so far are quite exciting. – Cael Kaiser
I agree, Cael! Hader is shoving at an incomprehensible rate with the Shuckers. His 0.88 ERA leads the Southern League and he ranks second in strikeouts, all at the ripe old age of 22.  I discussed Hader's chances of seeing a call-up this year earlier this week in my Super Two Who's Who piece, so you can see more about what I had to say there. If you're not the "clickin' on links" type, I think the most likely scenario for Hader is a September cameo in the same vein as Jorge Lopez' last season, before spending at least the beginning of 2017 back in the minors at Triple-A. If that were the case, Hader would become the first left-handed starter for the Brewers since Tom Gorzelanny in 2013.
Rank the three best Travises of all time. – Nick Schaefer (@Nick_BPSS)
Really more of a demand than a question, pal. We'll let it slide this time, but watch your tone. The three best Travises of all time are:
Travis Sarandos – This is a pretty easy one. Famous online blogger, baseball fashion expert and noted dog mascot investigative journalist Travis Sarandos is obviously history's greatest person with that noble given name.
Travis Touchdown – Travis Touchdown is the protagonist from the Nintendo Wii video game series No More Heroes. In the games, Touchdown wields a sword constructed out of a flourescent bulb that he stole from the ceiling of a K-Mart and uses it to murder like, a lot of people. He becomes an assassin for hire because he ran out of money to buy video games, which is a perfectly reasonable career choice in such a dire situation.
Travis Fryman – Travis Fryman was a third baseman and shortstop who played for the Detroit Tigers and Cleveland Indians during the 1990s, and he was pretty good. He had a career slash line of .274/.336/.443, was a five-time All-Star, and he once traded for Joe Randa, who went to my high school. Bless You Boys named Fryman the No. 36 Detroit Tiger of all time, and the article has 69 comments. I think that's nice.
How many times is too many times to ask someone you only kind of know to play Yahtzee with Buddies with you? – Kyle Lobner (@BrewFrostyMug)
I don't know, probably like four? Four times. Don't do this more than four times. The context of this question seems to imply that Kyle has been inviting me to play Yahtzee With Buddies with me, and that I have not taken him up on the offer yet. I would like to clear the air here: I have been refusing to do so because actually Kyle is bad and I hate him a lot.
No that's just a joke! Actually I deleted that app a long time ago because I needed space on my phone to download the latest online dating app that would lead to endless anxiety, sadness and a crippling lack of self-worth. I also disable all Facebook notifications from games and such, and so I have not received any of these invites, if indeed they have been forthcoming. In lieu of playing Yahtzee on line with you Kyle, I invite you to participate in an imaginary game right here, right now.
[Processing results]
I won.
Which Brewer is most likely to follow Taylor Swift, look at their bad start to the season, and Shake It Off? – Kyle Ashauer (@KAAschauer)
A good question asker always appeals to the brands of the man with the answer, and this question seamlessly blends two of my strongest brand associations: Taylor Swift and Brewers baseball. Folks, this is how it's done, take notes.
Unfortunately, I'm not sure I really have an answer for this one! My best guess for who would have shaken off their poor April was Aaron Hill, and he had a dominant May and can no longer be said to have had a bad start. Everyone still having a poor season so far — Wily Peralta, Zach Davies, Chase Anderson, Scooter Gennett, the bench –are not guys I really see as getting any better this season. What I'll do here is take it down to the minor leagues, and stake my bold claim that Jorge Lopez's 6.20 ERA with Triple-A Colorado Springs is not reflective of his talent level. I think we'll see Lopez in Milwaukee at some point this season, and I think he'll log an ERA somewhere in the high-threes/low-fours as he acclimates to the big league game.
My son did a dab and now he likes the raps and wants to be in ISIS what should I do? – Charlie Gebow (@CLEFOAINTACRIME)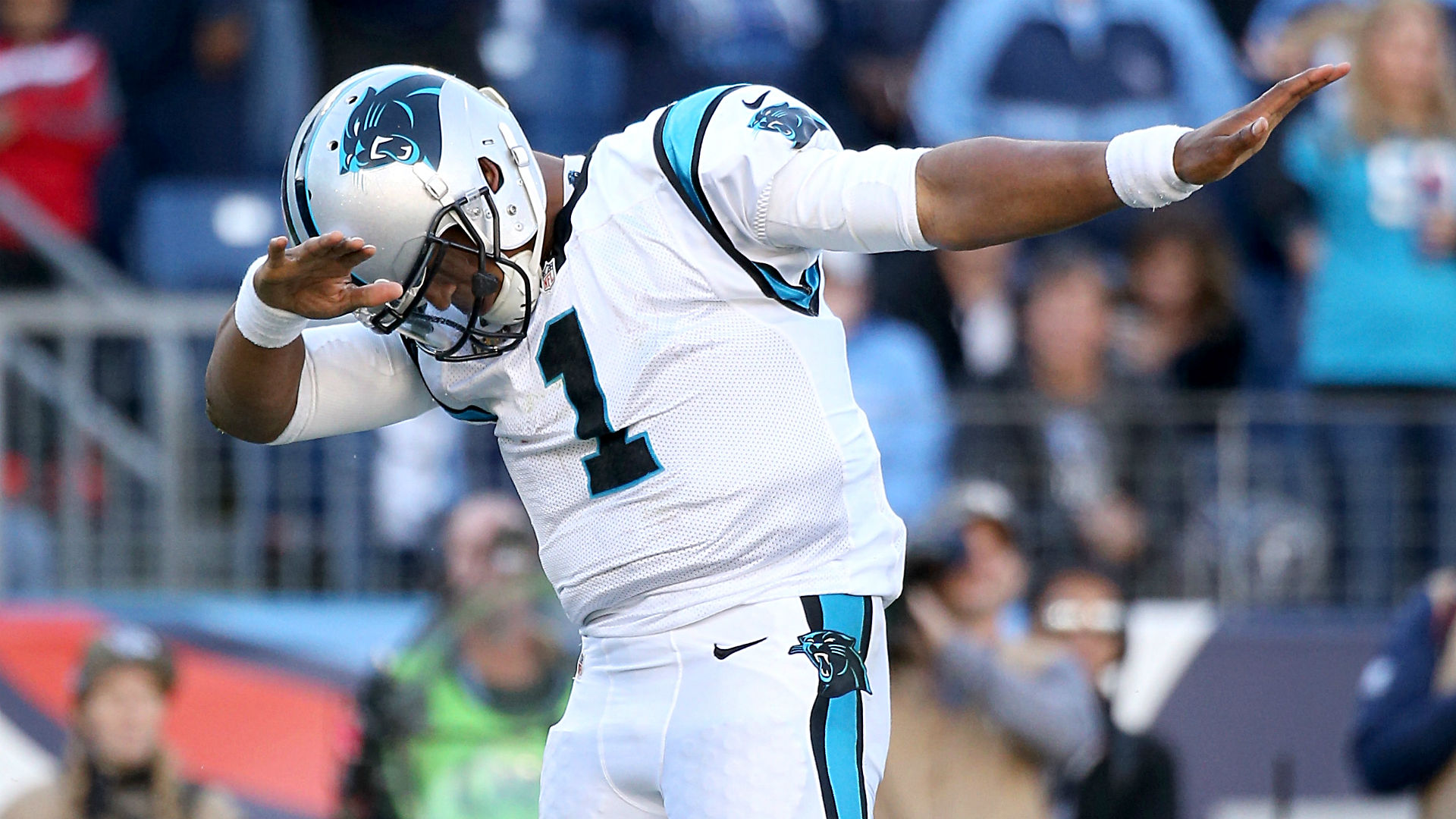 Unfortunately, there's nothing you can do, Charlie. Once a child has done a dab (a "dab" is the highly offensive action of placing one's nose near one's elbow while the other arm is lifted in the opposite direction, a practice invented by Satan and brought into the American mainstream by very bad football man Cam Newton), there is no return to a life as an upstanding member of the community. All you can do to try to save your child now is call the police and have him locked away forever, otherwise it will be a long life of doing crimes, taking weed and having fun while playing sports.
How can the Indians keep scoring runs like this all year? – Rick Freeman (@RWFreeman)
Is Cleveland scoring a weirdly high amount of runs? Hold on I'll be right back, I'm going to check.
Okay, it looks like they are tied for ninth in runs scored this season. This seems normal for a team that is pretty good. The best way that I know of to score runs is to have base runners cross home place without being tagged, so I would say that is how they would have to do it. I'm farming this question out to Emma Baccellieri, who in addition to being better than me is a Cleveland fan and probably more intimately familiar with the goings-on of the team. Emma?
"If he means how can they keep scoring runs now with Marlon Byrd gone and Michael Brantley's return looking very unclear – I would say there's nothing wrong here that's so pressing as to rush Bradley Zimmer or Clint Frazier, and no one is doing anything that looks particularly unsustainable at the moment so if things keep going as is, there's no real cause for worry on that front."
Thanks Emma! Follow Emma online at @emmabaccellieri. If you don't Donald Trump will be president and it'll be your fault.
Who do you want to sit on the Iron Throne? – Cassius Cox
[SPOILER ALERT: The answer to this question includes information that is in the books but not the show (non-spoilery), and from the early part of the latest season of Game of Thrones (extremely spoilery). So, if that's an issue, you've been warned.]
Despite not being given these parameters in the question, for the sake of sanity I will limit this answer to folks who are actually in the show or books, and to folks who are still alive (you know, at least kind of) at this point in the story. I have two answers for this question.
Who do I want to sit on the Iron Throne? Easy: Patchface. Patchface does not appear in the show. He is the Stannis Baratheon's court jester at Dragonstone, and he is batshit crazy. He used to be a very brilliant boy, but then something horrific happened to him, because he is a character written by George R.R. Martin and that's sort of a pre-requisite. He only sings nonsense that's actually kind of not nonsense, and he is the king that the clowns in Westeros deserve.
Who do I want to sit on the Iron Throne among those who might actually do so? Tougher. I was always shipping Daenerys and Jon as a power couple of bad ass new gods who could bring the crazy idiots of the Seven Kingdoms to heel, but Jon didn't seem like the type to totally abdicate his vows to the Night's Watch. Then his friends murdered him to give him a way out, since he's only committed to them until he dies, which he totally did already. So I'll say that Dany sits on the Iron Throne, with Jon as her husband.
Do the Brewers actually brew beer? – Ryan (@rschultzy20)

Oh ho! Looks Like we've got a jokester on our hands, folks! Well it just so happens that the Brewers DO have their own beer, and it's on sale exclusively at Miller Park. It's called Bernie's Barrelman Ale, and I don't know if it is good because I am a lazy garbage boy that just seeks out the nearest concession stand and orders my $8 Miller Lite when I'm at the game. Do you have a review of the beer that you'd like to share? Well no one cares, buddy. Keep your opinions to yourself, this is MY mailbag.
If Bo Jackson were in his prime today would he be able to play in the MLB and NFL or have both professional sports evolved too much to have that ever happen again? – Derek Walters
It's difficult to say! Bo Jackson was a one-of-a-kind athletic freak, and we're not likely to see his equal again for some time. On one hand, it's hard to imagine an MLB team handing out a contract of any significant size without requiring that the player refrain from activities that might cause him to suffer significant injury, and "playing in the god damn NFL" is on that list of dangerous hobbies. On the other hand, it's equally hard to imagine 30 MLB teams passing on a player with Jackson's abilities, no matter what his demands were. I think the days of the two-sport professional player are probably permanently behind us — kids are specializing in one sport at an earlier age every year, and the business of professional sport normally requires that a player stick to just one athletic pursuit. But if a 22-year-old Jackson was standing in front of me telling me he was going to do both, I'm certainly not going to be the one to tell him he can't.
Which position could most easily and effectively be replaced by a dog? – Kat (@bgardnerfanclub)
The best way to find out the answer to this question would be to listen to my podcast, Dingers, Doubles and Drunks, available on Soundcloud and iTunes. It was asked of us and our guest, Mike Gianella of Baseball Prospectus, and we spent a few minutes analyzing it. Of course that episode isn't available online yet, because I am a lazy millennial who would rather have things given to me for free than to work for them, but it seems likely that I will at some point get around to editing and posting it. Once it's there, have a listen! Follow us on Twitter at @tripledpodcast.
Disclaimer: All opinions expressed in this mailbag are good and correct. If you have a complaint, please send an e-mail containing your physical address to travis.sarandos@gmail.com and Travis will personally come to your house to fight you in real life.